Santa Clarita 401k Advisor offers new benefit to help employers attract talent
Financial education can provide competitive edge in hiring shortage
Santa Clarita, Calif. — Santa Clarita wealth management firm and 401k Advisor Vance Wealth recently announced a new benefit that may help local businesses attract and retain top talent. The added perk could give employers an edge if they're experiencing a hiring shortage.
Vance Wealth now offers a 30-minute financial planning session to all participants enrolled in an Advanced 401k Solutions custom retirement plan. In this targeted one-on-one session, each employee receives specific, actionable financial guidance that will make an immediate difference in their lives.
"A great way to stand out and remain competitive is to offer a superior benefits package, especially if increasing wages isn't an option right now," explained Jason Lane, director of retirement accounts for Vane Wealth. "This planning session will help employees make the most of their benefits, and it can help them set up a strong foundation for their financial future."
The perks of financial education and planning should not be underestimated. An attractive benefits package – complete with financial education and support – is an excellent way to win over your industry's top talent, especially while many businesses are struggling to hire workers.
And it's not just a benefit for employees. Programs that support employee financial wellness are a win-win for the employer and the employee.
Improving employees' financial stability can improve the ROI on labor costs by lessening financial stress so they can focus on their work, according to a report by the workplace technology firm Ceridian. The result is an increase in their productivity and reduced absenteeism.
"Our passion is providing financial education that benefits both the employer and the employee – to help create a stronger, more effective team that achieves more together," Lane said.
To learn more about the new Advanced 401k Solutions offering, please call 661-775-0950 to schedule a complimentary consultation with a Vance Wealth adviser, or visit advanced401k.com or schedule a complimentary consultation https://vancewealth.com/book-an-appointment/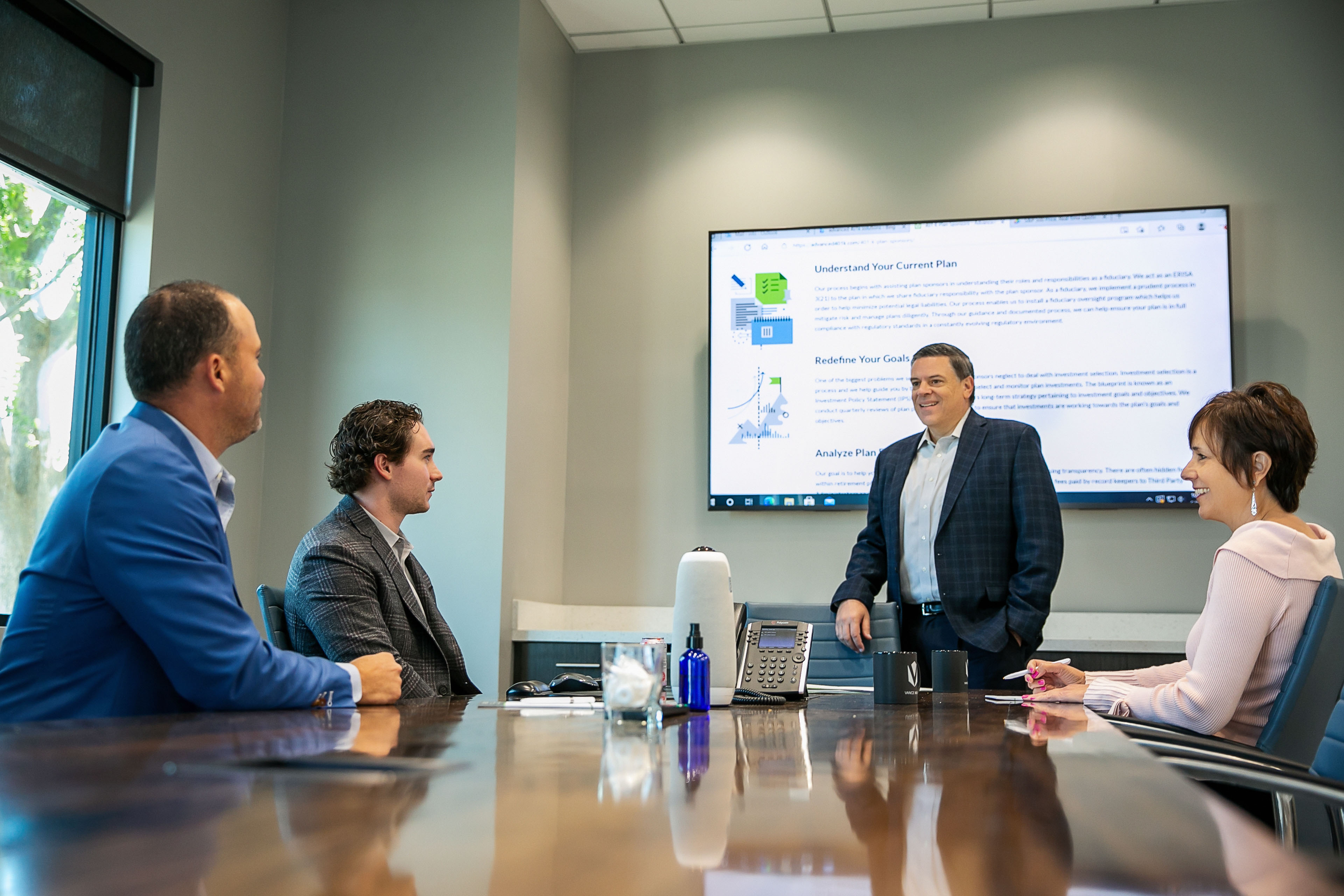 About Advanced 401k Solutions
At Advanced 401k Solutions, we take pride in designing highly customized solutions that meet the distinct needs of each of our clients. We believe there is no such thing as a "one size fits all" approach to retirement planning and collaborate with our clients to develop plan review processes that work for them.
Our team is focused on providing outstanding service to help plan sponsors meet their fiduciary duties and to assist plan participants in achieving their retirement goals. We aim to accomplish this by increasing the transparency of plan fees, providing an in-depth understanding of investments, and offering superior educational resources.
About Vance Wealth
Since 2003, Vance Wealth has served as a premier financial planning practice passionately committed to helping clients and families succeed at every step of their financial journey. Serving Southern California, the practice delivers innovative and comprehensive wealth management strategies precisely customized to each client's goals and needs. To schedule a consultation and learn more, call 661-775-0950, email info@vancewealth.com or visit VanceWealth.com.