City of Santa Clarita - Business Resources
The Santa Clarita America's Job Center (AJCC) is a FREE Job Resource Center that provides comprehensive services to both job seekers looking to find sustainable employment and employers seeking qualified candidates for their current or upcoming openings with the goal of increasing the prosperity of workers and employers in the United States.
---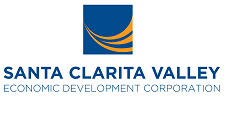 Santa Clarita Valley Economic Development Corporation (SCVEDC)
As a unique private/public partnership representing the united effort of regional industry and government leaders, the Santa Clarita Valley Economic Development Corporation (SCVEDC) adopts an integrated approach to attracting, retaining and expanding a diversity of businesses, especially those in key industry clusters.
---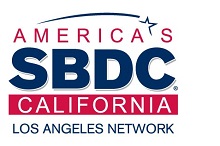 Small Business Development Center (SBDC)
The Small Business Development Center (SBDC) helps small business owners start new businesses, tackle current business challenges and develop the tools and methodologies necessary to manage their businesses.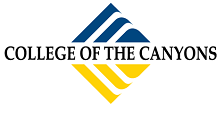 School of Personal and Professional Learning
Put your education and training in reach with innovative online courses, classes and certificate programs.  The College is dedicated to lifelong learning by helping working adults achieve their career and educational goals.  Visit the College of the Canyons School of Personal and Professional Learning to find out more about opportunities to pursue your goals for career advancement.
---
Strong Workforce Apprenticeship Group (SWAG)
SWAG is a partnership which combines the talents of a leading Workforce Intermediary in Goodwill Southern California, with the resources of College of the Canyons, a pioneer in corporate training and skills development.  This collaboration results in a model of apprenticeship that is functional, and easy for companies to implement. 
---

Employee Training Institute (ETI)
ETI provides on-site, customized training in most technical skills and business topics such as Print Reading, Lean Manufacturing, Six Sigma, Project Management, Geometric Dimensioning & Tolerancing (GD&T), Supervisory Skills, Management and Leadership, and many others.
---
Fast Track Institute (FTI)
The Institute provides fast-paced, intensive, job preparation programs for job seekers, mid-career professionals, recent high-school graduates and other community members looking for an opportunity to quickly jumpstart their career.
---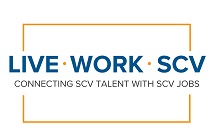 Live Work SCV
LiveWorkSCV.com is a one-stop job board that matches career opportunities in the Santa Clarita Valley with local professionals. Visit LiveWorkSCV.com to find a career closer to home and a better work/life balance, or to attract highly qualified SCV talent to your business.
---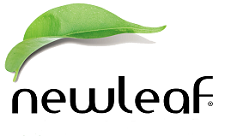 Newleaf Training and Development
Throughout the year, Newleaf offers six webinars completely free of charge which are ideal for Human Resource professionals and others charged with the responsibility of learning and development within their organization. Based in Valencia, Newleaf Training and Development are a trusted local resource for staff training and leadership development and proud Chamber members.
©2023 Santa Clarita Valley Chamber of Commerce. All Right Reserved.