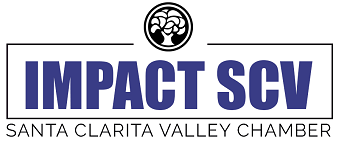 Given the COVID-19 crisis, our advocacy work has never been more important. The SCV Chamber launched IMPACT SCV, a direct message advocacy program, to allow our members to make their voices heard.  When we all speak with one voice and take action, we amplify The Voice of Business!
Use Your Voice! Take Action!
Sending an email to your legislators takes a few seconds using our Action Center.
Become an Advocate: Get directly involved with the SCV Chamber by signing up for our The Advocate emails.
Current campaigns:
Support The California Coalition for Safe Re-Opening's Three Point Economic and Public Health Recovery Plan
The SCV Chamber has joined the California Coalition for Safe Re-Opening. This Coalition consists of local chambers of commerce and business and trade associations. Responding to the current COVID-19 emergency, the Coalition advocates for safe, reasonable, and predictable reopening plans in California that ensure the health of every resident, worker, and customer. Join us in support of the Three Point Economic and Public Health Recovery Plan created by the coalition, which was formed following Governor Newsom's order to temporarily close indoor dining and operations for restaurants in 19 counties less than a month after allowing them to reopen.
The plan includes the following crucial measures:
1.) Require the State to use emergency funds to supplement funding for county health departments and enforcement divisions that oversee adherence to reopening regulations. That would include authorizing counties to grant immediate reopening for all restaurants and bars that demonstrate compliance with that county's reopening regulations, in accordance with state regulations.
2.) The creation of a California COVID-19 Emergency Business Interruption Fund to provide grants to businesses to cover expenses related to safe reopening in June 2020, as well as all losses including displaced revenue related to the July 1st closure order and future unanticipated closures.
3.) Creation of a Safe Re-Opening Task Force which would work directly with state and local officials in the implementation of Mandatory Testing and creation of Recovery Centers as the dual alternative to shutting down segments of the economy.
Support The California Coalition for Safe Re-Opening
Check out our previous campaigns below:
Support LA County Minimum Wage Increase Delay Ordinance - Retired May 27, 2020

The LA County minimum wage is set to automatically increase on July 1, 2020 just as our businesses are starting to reopen and as we attempt to get our economy moving again.  The LA County rise in the minimum wage is ahead of the State of California's scheduled increases to get to $15/hour.

Safer at Work, Safer in our Communities - Retired May 27, 2020

Our LA County Supervisor Kathryn Barger has proposed a reopening with the "Safer at Work, Safer in our Communities" plan to get us back to work and our economy moving again. Reopening LA County or allowing North LA County (Santa Clarita, Palmdale and Lancaster) to apply directly to the State for a variance is desperately needed to revive our County's economy and allow for our workforce to provide for themselves and their families.
©2020 Santa Clarita Valley Chamber of Commerce. All Right Reserved.