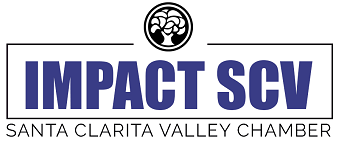 Given the COVID-19 crisis, our advocacy work has never been more important. The SCV Chamber launched IMPACT SCV, a direct message advocacy program, to allow our members to make their voices heard.  When we all speak with one voice and take action, we amplify The Voice of Business!
Use Your Voice! Take Action!
Sending an email to your legislators takes a few seconds using our Action Center.
Become an Advocate: Get directly involved with the SCV Chamber by signing up for our The Advocate emails.
Current campaigns:
We Are #ReadyToRideSafely!
California's amusement parks and attractions want to be a part of the solution as California faces the unprecedented hurdles presented by COVID-19. After the Governor rolled out the Resilience Roadmap, California Attractions and Parks Association (CAPA) crafted a comprehensive plan with health and safety protocols for parks to reopen. Our parks have been busy planning and preparing to implement their own site-specific plans for reopening in manner that promotes the safety of both guests & employees.
 
Check out our previous campaigns below:
Support Bipartisan COVID-19 Economic Assistance - Retired December 18, 2020
The Santa Clarita Valley Chamber of Commerce is working with the U.S. Chamber of Commerce to support the bipartisan COVID-19 pandemic relief bill. While it's critical that lawmakers get the details right, the situation is dire and urgent. The call will be urging swift passage of legislation that would allow small businesses a second draw on PPP loans, ensure PPP tax deductibility, and provide forgiveness for the smallest PPP borrowers. We will also urge lawmakers to work with the SCV Chamber and business community to ensure that relief reaches small businesses as soon as possible and that liability reforms provide meaningful protections like in the 'Safe to Work Act'.
 
Oppose Cumbersome Workers Compensation Liabilities for Businesses During the COVID-19 Pandemic - Retired September 1, 2020
The COVID-19 pandemic has impacted every aspect of our daily lives as necessary 'Stay at Home' orders have created conditions in which businesses have needed to shut down and unemployment has increased. The SCV Chamber is concerned that SB 1159 would be detrimental for many employers who are struggling to keep their businesses alive in the face of this public health and economic crisis.SB 1159 would create a rebuttable presumption that an employee testing positive for or being diagnosed with COVID-19 within 14 days of working at their place of employment is eligible for workers compensation.
 
Support The California Coalition for Safe Re-Opening's Three Point Economic and Public Health Recovery Plan - Retired July 20, 2020
The SCV Chamber has joined the California Coalition for Safe Re-Opening. This Coalition consists of local chambers of commerce and business and trade associations. Responding to the current COVID-19 emergency, the Coalition advocates for safe, reasonable, and predictable reopening plans in California that ensure the health of every resident, worker, and customer. Join us in support of the Three Point Economic and Public Health Recovery Plan created by the coalition, which was formed following Governor Newsom's order to temporarily close indoor dining and operations for restaurants in 19 counties less than a month after allowing them to reopen.
 
Support LA County Minimum Wage Increase Delay Ordinance - Retired May 27, 2020
The LA County minimum wage is set to automatically increase on July 1, 2020 just as our businesses are starting to reopen and as we attempt to get our economy moving again.  The LA County rise in the minimum wage is ahead of the State of California's scheduled increases to get to $15/hour.
 
Safer at Work, Safer in our Communities - Retired May 27, 2020
Our LA County Supervisor Kathryn Barger has proposed a reopening with the "Safer at Work, Safer in our Communities" plan to get us back to work and our economy moving again. Reopening LA County or allowing North LA County (Santa Clarita, Palmdale and Lancaster) to apply directly to the State for a variance is desperately needed to revive our County's economy and allow for our workforce to provide for themselves and their families.
©2021 Santa Clarita Valley Chamber of Commerce. All Right Reserved.