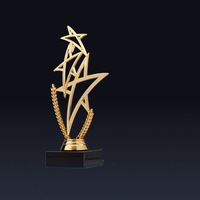 SANTA CLARITA, November 13, 2020 — The SCV Chamber today announced nominations for the 2020 Santa Clarita Valley Business Choice Awards will officially open on Monday, November 16 till Friday, December 18. Businesses have endured some of the most challenging times ever this year but have shown their grit, determination and adaptability. Due to the pandemic, nominations will be taken for all business who have a story to share.
"We're excited for this year's Business Choice Awards as it opens up a larger pool of individuals and businesses to potentially be recognized," stated Nancy Starczyk, Chair of the Chamber Board. "This year will be even more important to recognize businesses and individuals who survived 2020."
The Award categories will include, but are not limited to, business who have thrived, adapted, survived as well as our reoccurring award categories, Rising Star, Entrepreneurial Spirit, and Business of the Year. Finalists will be announced the week of January 4th with the honorees being announced at our 98th Annual Awards & Installation. If your business, or if you know of a business that has a story you'd like to share and is worth recognizing, make sure to submit a nomination.
"It can't be said enough how much of a roller coaster this year has been for our community as a whole, but more so our business community," stated Ivan Volschenk, Managing Partner at Evolve Business Strategies which manages the SCV Chamber. "The SCV Chamber is pleased to have been able to work for our business community through every obstacle we faced this year and will continue to face. However, we are looking forward to taking a moment to recognize several of our businesses at our Awards & Installation."
The 98th Annual Awards & Installation will take place virtually on Thursday, January 28, 2021 starting at 6:00 PM for a cocktail reception and networking, with the program beginning promptly at 7:00 PM. VIP tickets will include a three-course dinner specially crafted for the event. Sponsorships and tickets are available by visiting www.scvchamber.com. Nomination forms can be requested by emailing hello@scvchamber.com.
ABOUT THE SANTA CLARITA VALLEY CHAMBER OF COMMERCE
The SCV Chamber is the largest business membership organization in the Santa Clarita Valley representing more than 65,000 member employees. The Chamber serves as "The Voice of Business" working as the SCV's leading business advocacy organization in the third largest city in the County of Los Angeles. Founded in 1923, the Chamber works to advocate for, educate and connect the business community.
# # #
---