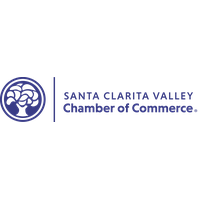 The SCV Chamber's non-partisan endorsement process seeks to support pro-business, pro-economic development candidates that value the strength of our community as one of the most business friendly and safest cities in California.
Santa Clarita, Calif. (May 13, 2022) – The Santa Clarita Valley Chamber of Commerce today announced their endorsement of Jeff Prang for LA County Assessor in the June 7, 2022 Primary Election.
"The SCV Chamber is always at the forefront of advocacy and working with our elected officials to ensure businesses interests are heard, as The Voice of Business, especially during these challenging times," said Hunt Braly, Co-Chair, SCV Chamber Government Affairs Council. "We are pleased to endorse Jeff Prang who values our pro-business agenda."
Jeff Prang was first elected in 2014 and is running for a third term as the official in charge of the largest office of its kind in the country. Prang has directed and overseen a transformation of the office which relied heavily on paper records to an updated tax assessment system. The Assessor Modernization Project has digitized over 125 million documents.
"Since first taking office in 2014, Jeff Prang has worked tirelessly to restore public trust in the Assessor's office. Jeff has been able to effectively lead the agency as it modernized and made services more accessible to taxpayers." said Ivan Volschenk, President/CEO of the SCV Chamber. "The SCV Chamber works tirelessly on behalf of its members to maintain a healthy and vibrant business climate in what has been ranked one of the most business-friendly cities in California, and we are proud to endorse and support the business-friendly candidates in elections."
The SCV Chamber recognizes the importance of every election in determining the future of our business community. The Chamber encourages all Santa Clarita Valley residents to get out and vote in the primary and general election!
ABOUT SCV CHAMBER
The SCV Chamber is the largest business membership organization in the Santa Clarita Valley representing more than 65,000-member workforce. The Chamber serves as "The Voice of Business" working as the SCV's leading business advocacy organization in the third largest city in the County of Los Angeles. Founded in 1923, the Chamber works to advocate for, educate and connect the business community.
# # #
---