Deputy Fire Chief Eleni Pappas, first woman to ever rank Deputy Chief for LA County Fire, and Detective Erika Kirk, Los Angeles Police Departments Major Assault Crimes Detective, join our Empowered Women Network this month to discuss Women on the Front Lines.
These two extraordinary women, who risk their lives each day to ensure our community is safe and protected, will give us a glimpse of what occurs in their daily lives as well as what women experience in the fields of fire and police. This will be your chance to experience the importance of why women must empower, equip and mobilize one another.
Our Empowered Women Network's priority is providing professional development and network opportunities that will enable women to achieve their full potential, lift workplace engagement, inspire, motivate, and create professional connections.
Please note: Space is limited and registration is required. No walk-ins will be allowed due to COVID restrictions. All local and state health guidelines will be strictly enforced.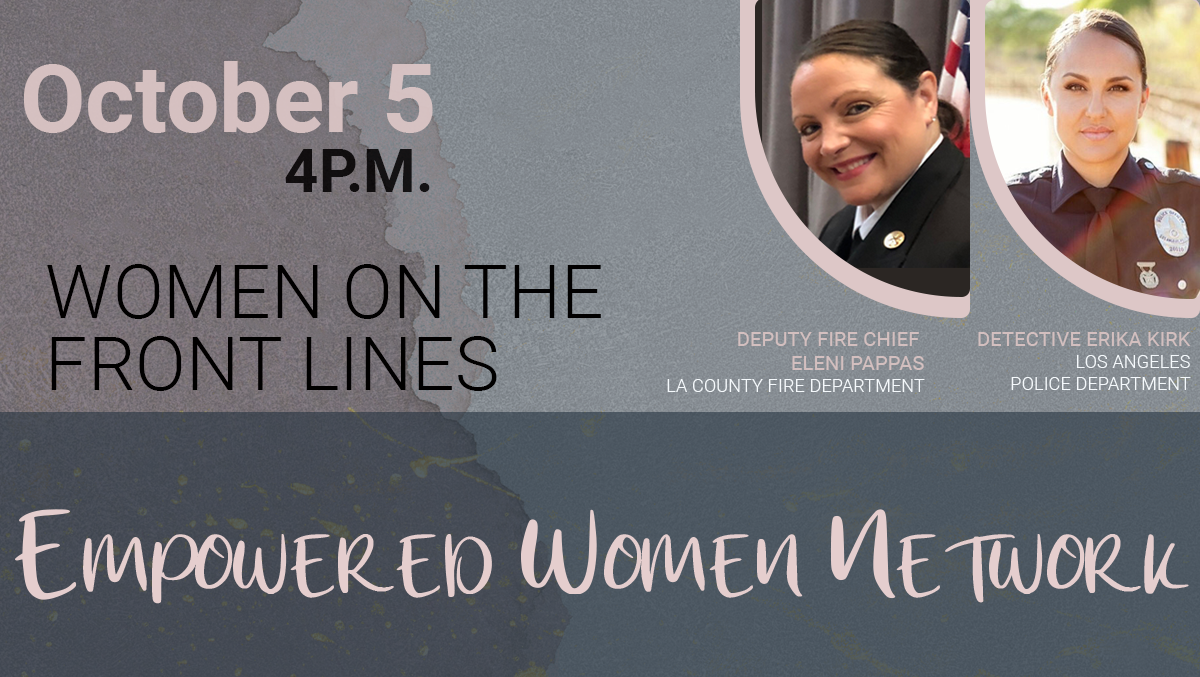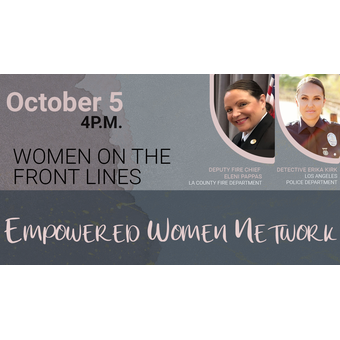 27825 Fremont Ct STE 13, Santa Clarita, CA 91355, USA