While vaccination is a personal choice, an employer who shows their personal willingness to be vaccinated, are more likely to increase the willingness of their employees—across all demographic groups – to follow their lead and get the shot. Businesses are trusted sources of information. They can help persuade employees and customers to get the COVID-19 vaccine. The US Chamber of Commerce has created a best ways for employers to promote COVID-19 vaccinations. Click here to download the document.

Do Your Part:
Show local leaders and neighbors being vaccinated to build social proof. An example message includes, "Think of your closest friends and family – they'd take action." 70% of adults in the U.S. find this message to be convincing.
Do It For Them:
Vaccination isn't just for you—it's to make the community safe for the people you care about. An example message includes, "Protect your friends, family, and loved ones." 70% of adults in the U.S. find this message to be convincing.
Before It's Too Late:
We're in a race against the new variants—and time matters. An example message includes, "There is a short window of time to pinpoint who else might have the virus before they could lose their health and their job." 77% of adults in the U.S. find this message to be convincing.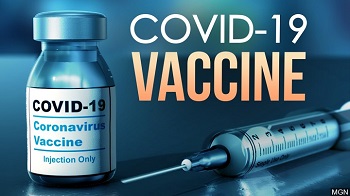 Governor Newsom announced that California will be fully reopening its economy on June 15. The eligibility for the COVID-19 vaccine opened to everyone over 16 years old on April 15, so the June 15 date was chosen to give people enough time to make their vaccination appointments and receive their two doses of the vaccine and reach peak immunity.
Even though the COVID-19 vaccine is available, there is still some vaccine hesitancy. President Joe Biden said that everyone who wants a vaccine will be able to get one by the end of May, organizations and businesses should encourage people to get vaccinated. State officials will be working to make vaccines accessible to vulnerable communities and provide vaccines in close proximity to where people live. Businesses can encourage their workers to get vaccinated by providing incentives, such as granting time off.
The COVID-19 pandemic has affected the business community unevenly, with some businesses prospering, while others, such as those in the tourism and hospitality sector, were hit hard. The most important thing we can do as residents of California and as members of our communities is to get vaccinated. The vaccine is working even better than was expected and it is the light at the end of the tunnel to get customers and the community back to normal.
Questions About the Vaccine?
The SCV Chamber hosted a Facts & Myths/FAQ's webinar with UCLA Health. With the vaccines now being administered throughout the nation, UCLA Health's Dr. Devesh Upadhya discusses everything you need to know about the COVID-19 vaccine and address the most commonly asked questions, facts and myths about receiving the immunization. Click here to check out the webinar.

Local Vaccination Site
College of the Canyons (COC) began operating as one of Los Angeles County's COVID-19 vaccination sites located in Santa Clarita. The new vaccination clinic is located in Lot 7 of COC's Valencia campus, next to the football stadium, and is listed as open seven days a week from 11:00 AM - 7:00 PM. Click here to make an appointment.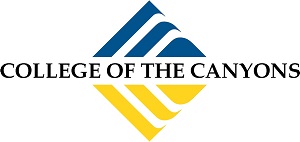 ©2022 Santa Clarita Valley Chamber of Commerce. All Right Reserved.